Knit yourself a Love Reminder! Free Patterns!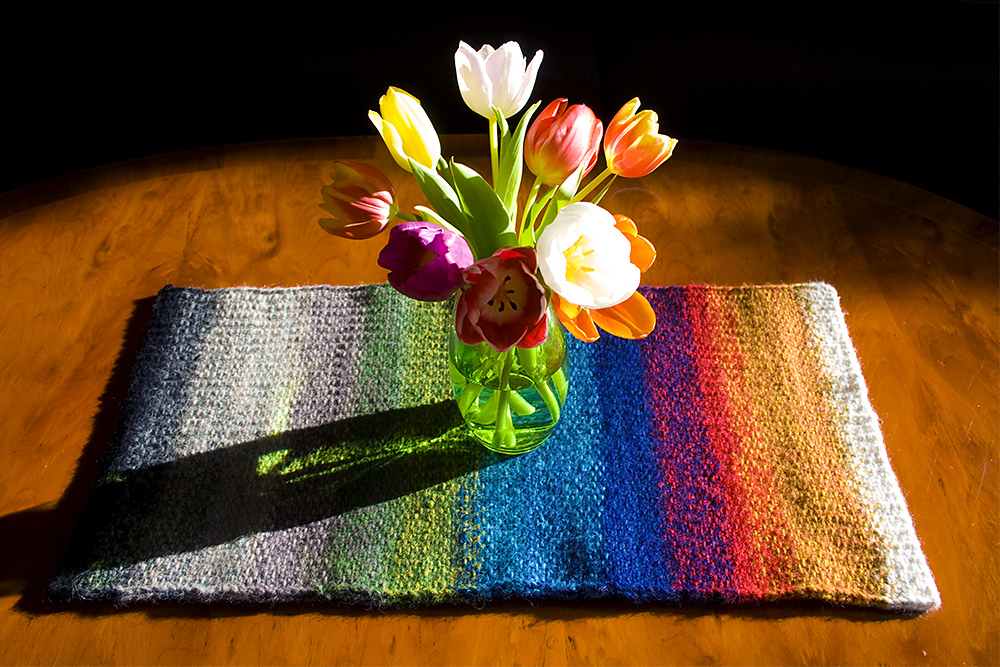 |
If you have been following our posts for any length of time now, you will know that I love finding knit and crochet projects that are great stash busters.
It feels like a sin to throw out lovely remnants of the gorgeous yarns you have collected from making your myriad of shawls, sweaters etc., so why not knit them up into something both beautiful and at the same time useful and let them fulfill their destiny!
These knit place mats and other items are all made using yarn remnants from your stash.  You could also ask any knitting friends if they have any remnants in their stash to supplement yours if you don't quite have enough yet.  Of course you can also go out and buy new yarn if you would prefer, however, that doesn't qualify as a stash buster, but that's just fine!  Whatever works best for you!  Bright summer colors can also be used to put out on the picnic or other outdoor table to add a festive flair to your outdoor dining as well!
A complete kitchen set of potholders, place mats, coasters, table runners etc, also makes a lovely gift for someone with a new home, or a wedding or shower gift.  The patterns are there, it's up to you how you choose to utilize them!
To download the free knit place mats and additional kitchen items, please click here!
Be Well Friends!
Laura & Bruce