Knit this free pattern for a Chocolate Diamonds Cowl!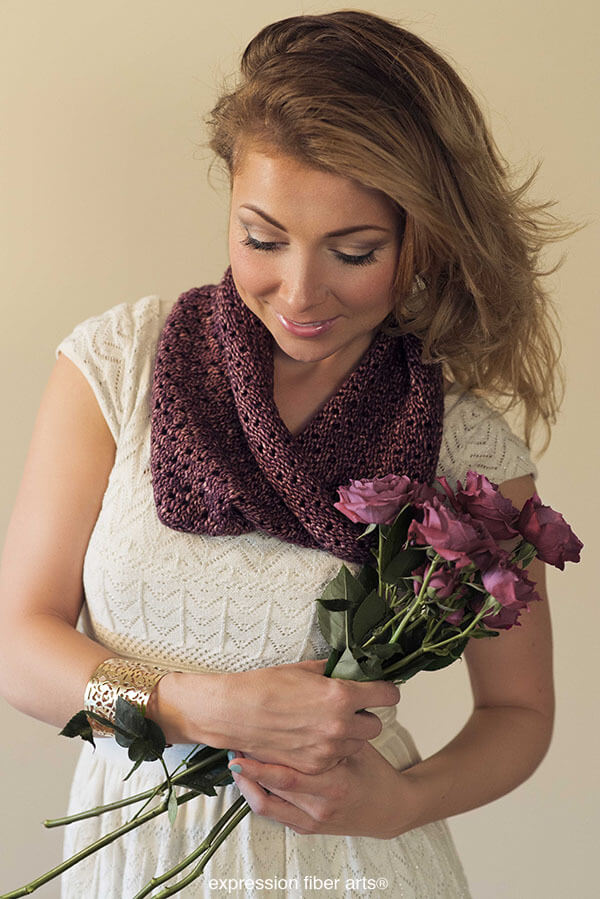 |
What can I say?  Christmas IS coming, as it does every year, whether we are ready for it or not!  I'm finding that I am considerably behind the 8 ball in regular Christmas chores and also my knit and crochet work this year, due to some medical issues.
Thankfully however, I have a husband who, when properly guided, can carry out my instructions to pull the holidays together for the family.  In that, I am truly blessed!    The only thing he is unable to do is my knit and crochet gifts that I have/had planned.   This free knit Chocolate Diamonds Cowl pattern is one of the items on my list, so I thought I would share it with you also!
This would be an amazing knit accessory for gift-giving as well, with the extra cachet of being hand-knit, or it could be put in a stocking as an extra-special added touch!  You can never go wrong when you give someone you love the gift of warmth this season or any season for that matter!  It is like a never-ending hug!
The pattern is an awesome stash buster too depending on your imagination and creativity. You can add stripes, color blocks, multiple shades or colors/for a gradient or ombre effect – you can basically use any yarn you would like as long as you adjust the needles accordingly, and you can also use crochet cotton, or a thin cotton or linen or bamboo(soft and shimmery) yarn for a more "summery" weight and appearance if you live in a warmer climate.  If you are using a lighter weight yarn, please be sure to use needles a couple sizes or more bigger than the yarn suggests on the band, for a lacy, light look without compromising size.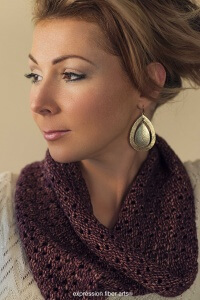 Special thanks to Chandi Agee at Expression Fiber Arts for this pattern and for allowing us to share it with you!  If you have the opportunity while you are there, be sure to check out her website – she has the most amazing yarns and shades that I think I have seen so far.  It shows you how brightly you can shine when you are living your passion!   In case you cannot tell, I'm a HUGE fan of her, and embrace her philosophies wholeheartedly!  I am looking forward to the day (sometime after I "recover" from the holidays) when I place my first yarn order with her.  I can't wait!
Visit her website and download this fantastic free knit pattern now, by clicking here.  *Please note that you will be put through the "payment process", but the end price is of course, $0, because it is a complimentary free pattern for all of us to use.  Let us know what you think of it, and her website!!
Be Well Friends!
Laura & Bruce