Knit this Comfy Wraparound Skirt!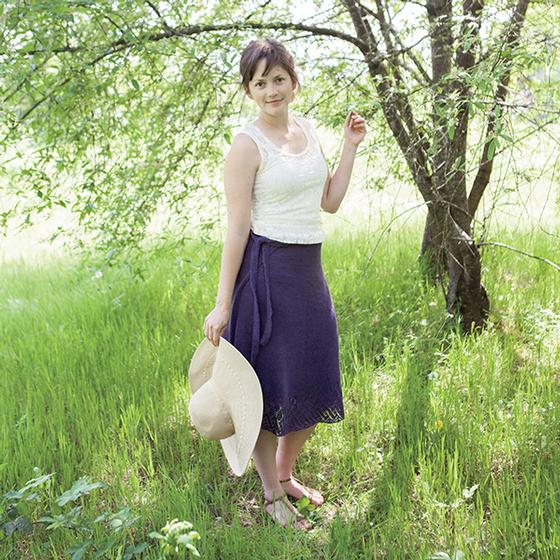 |
It is still hot and sticky outside, making this little knit skirt the perfect piece to add to your summer wardrobe.
Depending on the yarn/fiber you use to knit it, it could even be a "shoulder season" garment as well, working for both Spring and Fall.
It also makes a great beach cover up over your bathing suit, thus hiding anything "behind you" from the waist down that you may wish to hide!
I am picturing this skirt in a nice bamboo or bamboo silk blend to give it spectacular drape!  If you are using it for a pool cover up, you could also "kitsch it up" a little by making it in a bright "tropical" color, or even loaded with stripes from the yarn remnants in your stash for a great stash buster project!
Special thanks to KnitPicks.com and Erica Jackofsky for sharing this pattern with us today!
To download this free knit skirt pattern to make for yourself or someone else you love, please click here.
Be Well Friends!
Laura & Bruce
**In order to keep the free patterns on our page coming, could we please reuqest that you be so kind as to take a moment or two to click on a few or more of the Google Ads on the Spinner's Husband webpage?  There is no purchase necessary unless you want something you see.  We truly appreciate any help you can give in this regard.  Thank you!