Knit this Clean & Simple Baby Dress!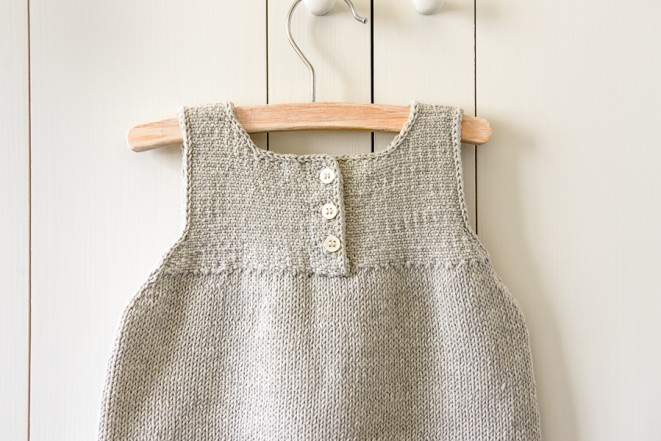 |
In the summertime, we all tend to get "hot and sticky" on occasion, especially with the rising temperatures we are all facing, and our babies are no exception! Our friends at Purl Soho, have just released this fabulous and adorable knit baby sundress, and are sharing it with us!
This little dress can be knit in a light cotton(be sure to match weights), or a bamboo, bamboo/silk combo, or supersoft merino for a decadent wearing experience, and maximum comfort for the little one.  The more I look at it, I also see the potential for it being used as a "jumper" of sorts, to wear over a long sleeved shirt in the fall and winter!
Surely you have a baby on your list from either friends or coworkers or family, that you can whip one of these up for!  They will love and appreciate the thoughtful gift!
To download or copy this Clean Knit Baby Dress, please click here.
Be Well Friends!
Laura & Bruce