Knit this Addition to your Spring Wardrobe – Free Pattern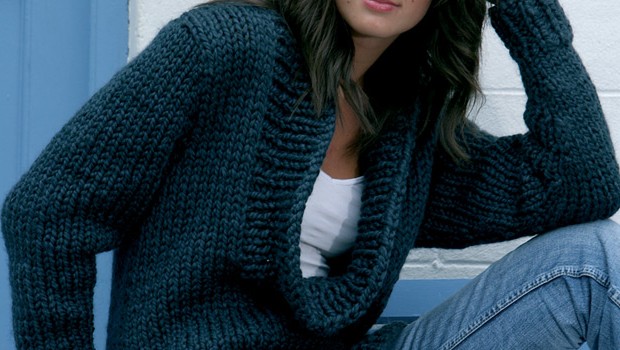 |
As winter begins to leave our side of the world, the sun is appearing more and more, making it tricky for dressing, because you never know if you need to dress warmly, or lightly.  This free knit sweater pattern is the solution to this issue – with it's lovely open cowl neck, you can start the day wearing it over top of a spring'ish top, and you can shed the sweater layer if the weather warms up, and you're already dressed for spring!
Even better news is that this sweater is knit in chunky yarn, which makes it a great quick project for those among us (me!!) who love immediate gratification now and then!
It is shown in a very dark grey neutral in the pattern, which goes with everything, but it would also be great fun to knit one in a pastel color, or several in different pastel colors to help inject a little more Spring into the atmosphere!
Special thanks to Love Knitting.com blog for sharing this free knit cowl sweater with us!
Please click here to download the free knit pattern!
**It may take a minute or so to load, so thank you for your patience!
Be Well Friends!
Laura & Bruce