Free pattern for the cutest wee Teeny Tiny Christmas Stockings!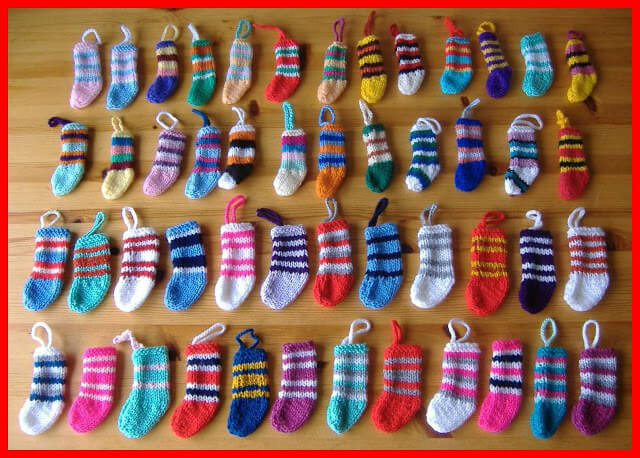 |
It is never too early to start looking for free knitting patterns for Christmas!
As November reaches mid-month, we begin counting down the days to the holidays and planning our gifts for those we love.  In between that, we definitely need a little knitting time, to focus our thoughts, and create those gifts we have been planning.
If you are between knitting and crocheting projects, or want a simple and quick free knitting pattern, please click the link below to see these teeny tiny Christmas stockings. They would be cute on the tree, or as gift embellishments, or even to stuff a tiny trinket or toy into for a big surprise in a little package.