Free Crocheted Water Bottle Carrier Pattern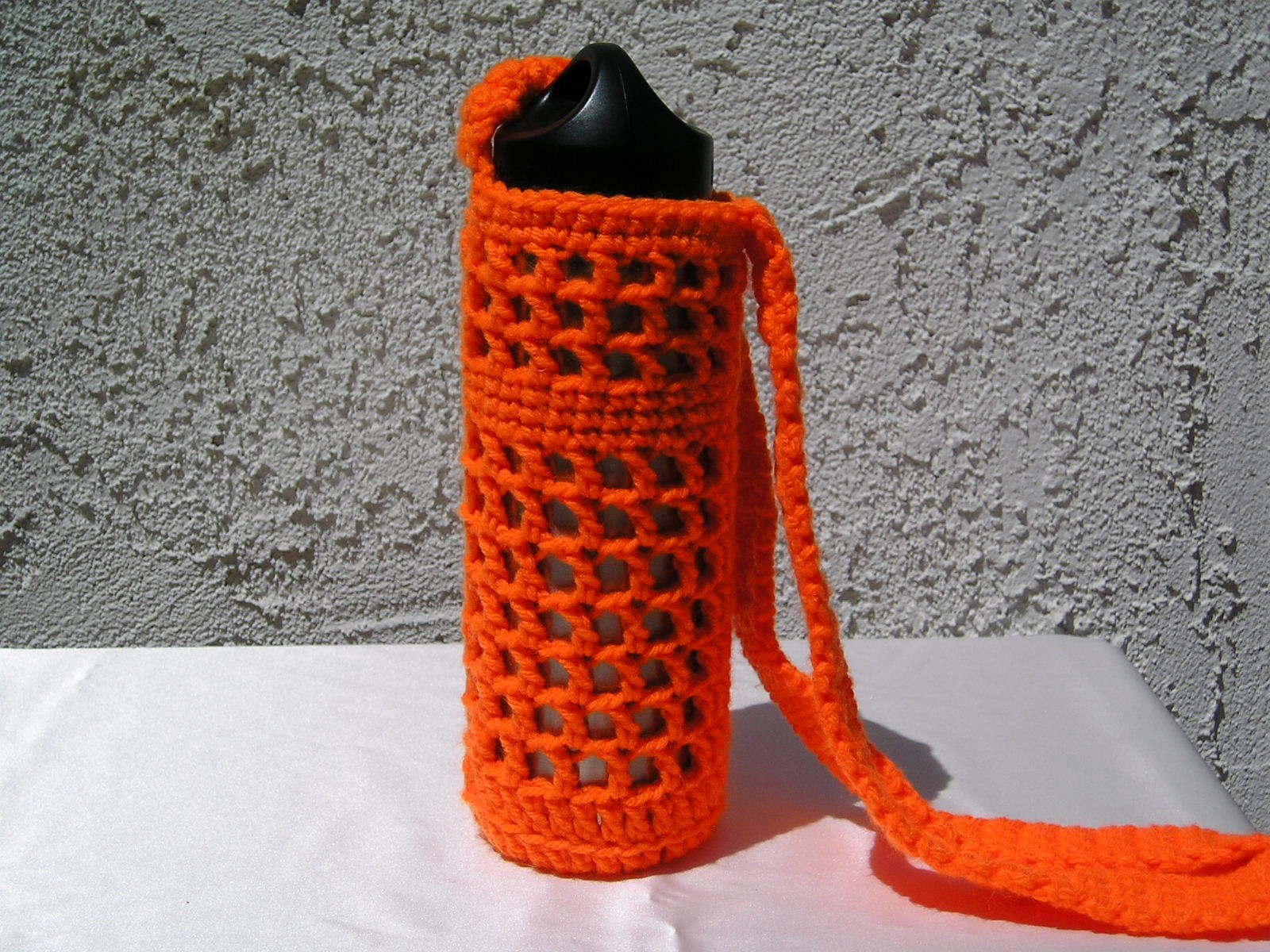 |
By now, we all know the importance of staying hydrated throughout our day, and this stylish Free Crocheted Water Bottle Carrier is the exact convenience that we need in order to eliminate the hassle of lugging around a water bottle in our purse or brief case.
Stay hydrated and look great!  This free crocheted water bottle pattern is a fantastic stash buster, and would make an awesome Christmas or anytime gift for someone (or many somebodies) that you care about!  It's cute enough the kids will love it, yet classic enough to be accepted in a business environment also!
If plain water is not your "thing", this crocheted water bottle carrier can also be "persuaded" to carry bottles of juice or pop for you instead.   I personally love water,  but there are those like my husband Bruce who just really do not like drinking water (unless there is coffee in the water in my husband's case!!  LOL)
My sister has also asked me to make her some Reiki infused water bottle carriers for her Reiki Studio along with numerous other items, so I went on the hunt for a free knit or crochet pattern which would both look great, and be quick and easy to make in a large volume.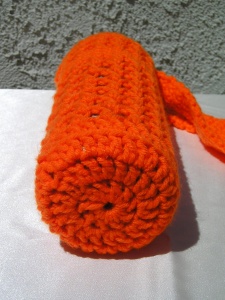 Special Thanks to Liz A. from the Laws of Gravity Blog for this simple but incredibly pretty pattern!
If you make one (or more) I would love to hear any feedback or comments that you may have about them.  I would also be really excited to see pictures of any that you make up!
To access the Free Crocheted Water Bottle Carrier Pattern for yourself, please click here.

Be well Friends
Laura & Bruce