Free Crochet Card Wallet Tutorial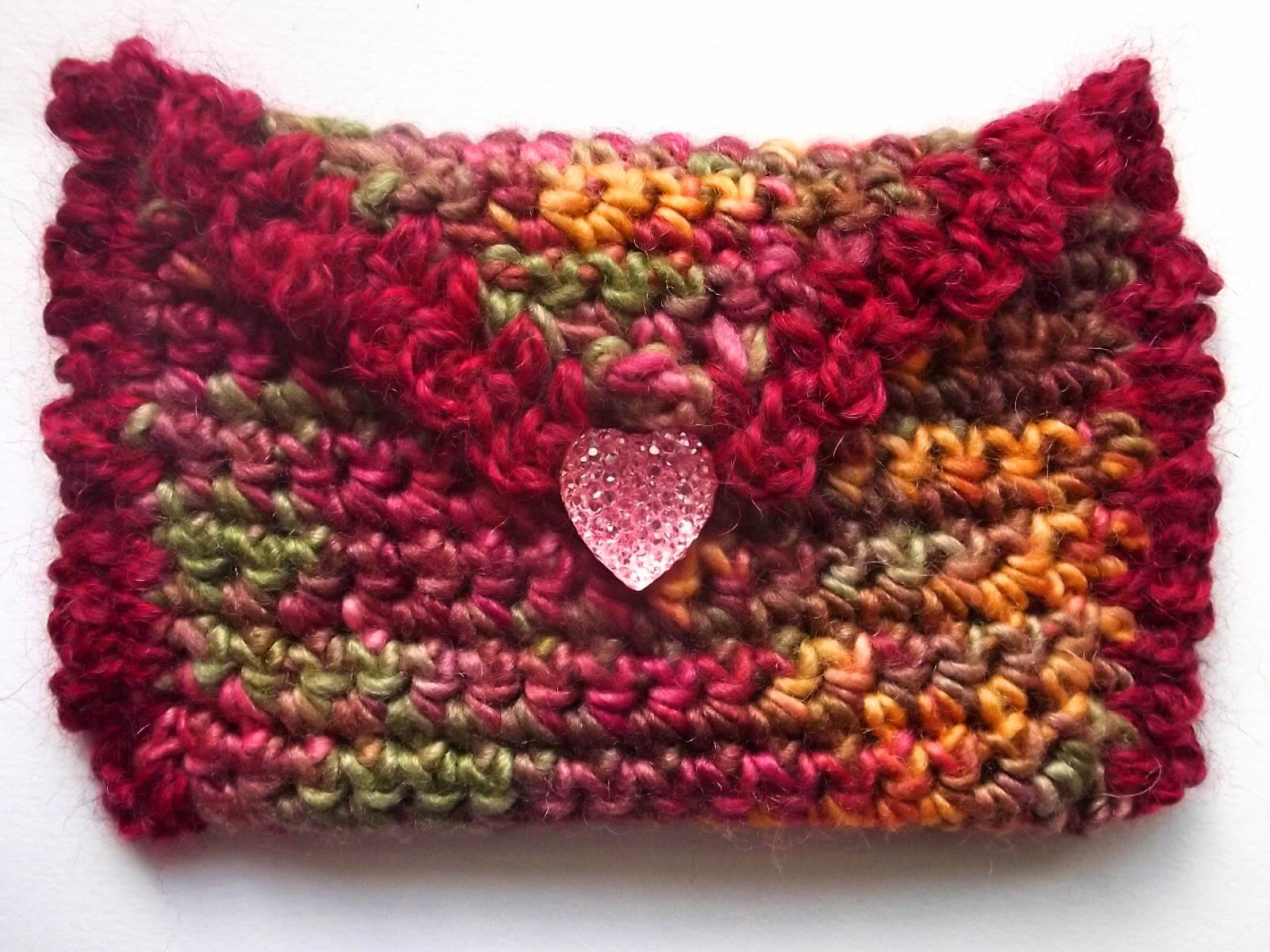 These days we cannot be too careful with our credit and debit cards, and we need to safeguard them to the best of our abilities.
This free tutorial shows you how to keep your cards together in one place and safe by learning to crochet a lovely, personally embellished card wallet you can us to keep your credit cards and debit cards secure, or to hold your business cards, and/or business cards that you keep on hand for people and services that you use on a regular basis.
The pattern is very simple and requires no seaming, as it is all completed at the time you are making the wallet. If desired, you can sew in a little lining of felt or material, and you can add any buttons or doodads or frills that you would like!
As mentioned, it is a photo tutorial.  There is no written pattern, but it is very easy to follow along with the lovely detailed photographs.
This card wallet would be a great little stocking stuffer, and even better, will not cost you anything, as it can be made with bits of leftover yarns from your stash, so it is a great stashbuster too, which I love!  I hate to see beautiful yarn sit and languish in a stash when it could fulfill it's destiny as someone's beloved gift!  Not to mention, a handmade gift is a very special gift indeed!
Special thanks to the talented Angela Saylor of Gossamer Tangles Blog for creating and sharing this lovely free crochet photo tutorial with us!
To view the crochet tutorial for this free card wallet, please click here.
Be Well Friends!
Laura & Bruce

About The Author
Laura and Bruce
To say simply "We Love Yarn" would be a serious understatement. My wife has been into Crocheting, Knitting and more recently Spinning for as long as I have known her. I on the other hand, am a computer geek who loves woodworking.