Free Crochet Pattern for Light and Lacy Zen Jacket!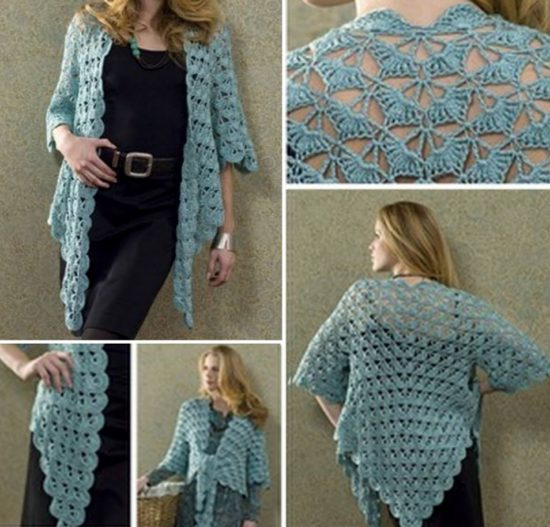 |
Here I am again!  I am happy to be back to posting free crochet patterns for you!
I had a week or so of rather nasty testing, so the last little while has been a blur, but I came across this free crochet jacket pattern today, and with summer appearing much earlier than usual this year, I thought it would be great to post for you to make to top off your summer wardrobe!
It is a free crochet pattern, and works up quite quickly into a gorgeous slip on sweater for when there is a slight chill in the air on a rainy day, or the night breezes are blowing cool.  It would also make an excellent Christmas gift, and it's never too early to start working on your handmade Christmas gifts for this year!
To download this free crochet jacket pattern, please click here.
Be Well Friends!
Laura & Bruce