Crochet Granny Square Blanket – Free Pattern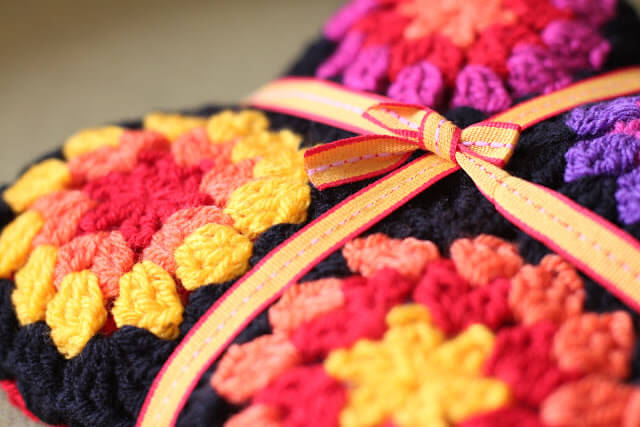 |
Back to the 70's with this Crocheted Granny Square Blanket.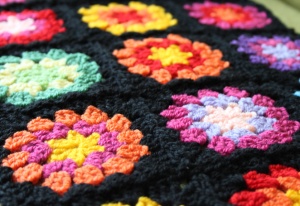 I just loved the Sunburst design.
Jenny was looking for squares that were fast and easy to make but did not look like it.  Her Sunburst Granny Squares were pretty time consuming and found that crafting for long periods caused her back to ache.
She came up with an alternative.  Most of us make the crocheted granny squares first and then join them last.  Jenny joins them as she goes along and shows you how she does this in the tutorial.
Difficulty: Easy
Size: 4 inches
Hook: 4 mm
Yarn: You choose (best if it is machine washable)