Crochet this Beautiful Hooded Jacket! Free Pattern!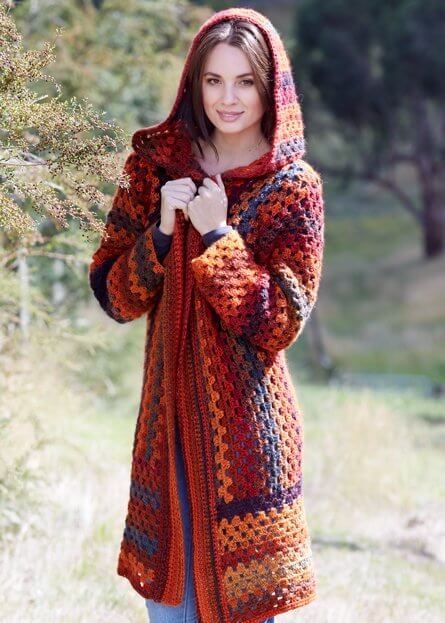 |
I just came across this gorgeous free pattern for a crocheted hooded jacket.  I don't know whether it is the color combination or the long familiar stitch, but I just knew that I had to share it with you today, so that you can crochet it for yourself or one of your friends or family members.
The hood on this crochet jacket is on the larger side, which is wonderful in order to preserve hairstyles, unlike it's cousin the Beanie.  No "hat head" when wearing this jacket!
The colors that it is made in evoke fall days, crunching leaves, warm fires and hot chocolate don't they?
Special thanks to Spotlight for sharing this free pattern with us!
To view the free crochet pattern for this hooded jacket, please click here. (https://www.spotlightstores.com/my/projects/knitting-crochet-projects/bouvardia-hooded-jacket-project)
Be Well Friends!
Laura & Bruce
**To help support us in bringing you free patterns daily, we would like to ask if you would please click on a few (or all) of the Google Ads on the Spinner's Husband Blog page.  While you are there, you can also check out the Amazon ads to the right of your screen and stock up on any craft supplies you may need!  Thank you!