Crocheted Icy Scarf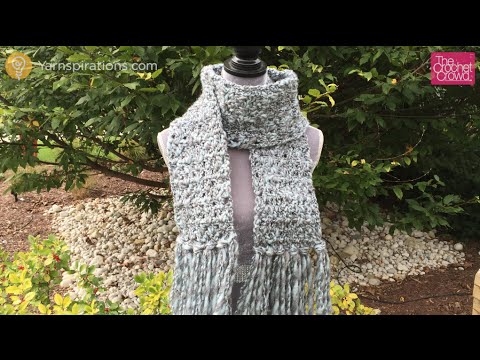 |
Free Pattern to Crochet a Icy Scarf.
This Pattern is presented to us by The Crochet Crown.  It is a very simple project to make.
From Start to Finish should only take about 2 hours.  4 hours if you are slow like me or have children wanting to be entertained 🙂
It uses a thick yarn and thus a thick hook.
This pattern can be used with different types of yarn, just make sure that the hook compliments the yarn.