Crochet Christmas Stashbuster – Free Pattern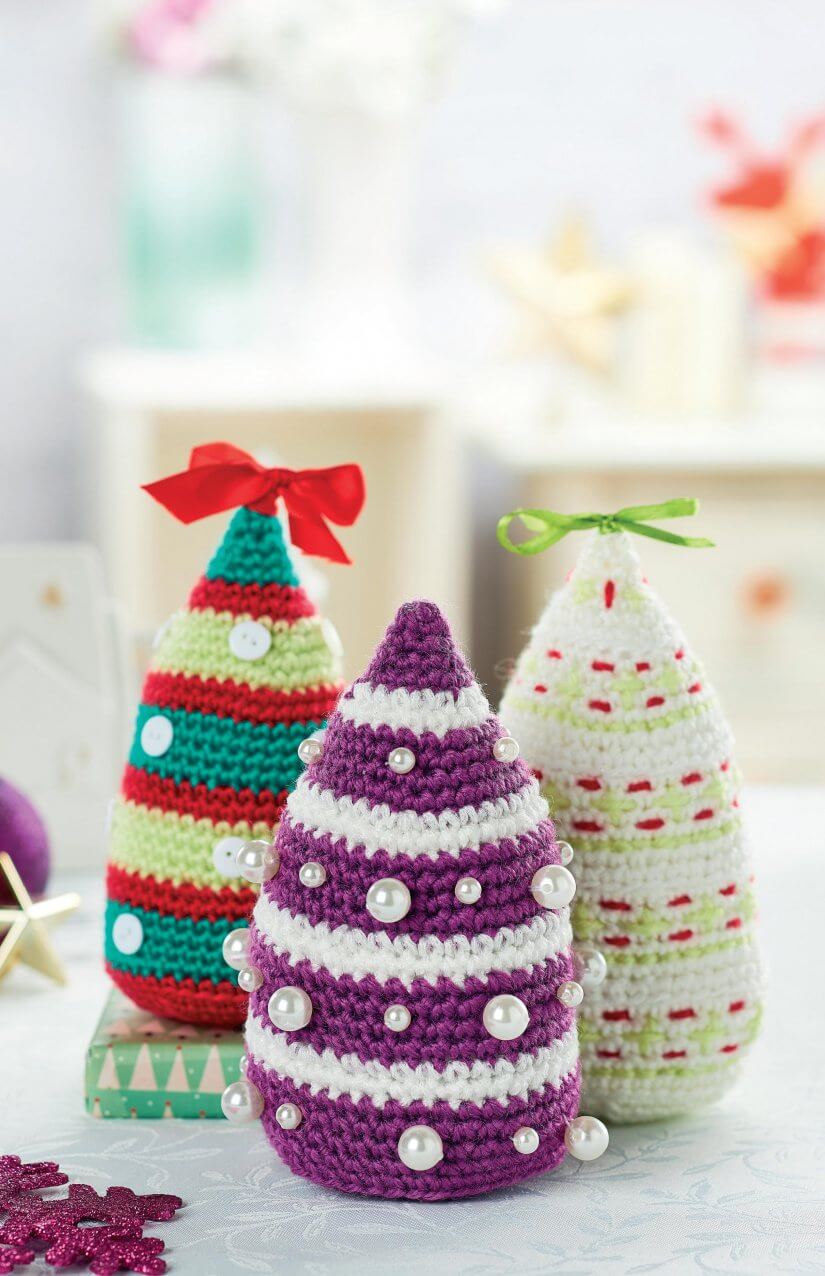 |
Christmas is now just around the corner, the countdown has begun in earnest.  Time for frantic wrapping sessions (me – today), and household prep galore!  Take some time out for yourself if you can to add another decoration to your festivities with these adorable crochet Christmas Trees.
They are awesome stash busters, and can also use up oddments of beads and other items like buttons etc, which you will use to decorate your trees.  They make a great hostess gift when attending Holiday Festivities, or cute to put on your desk at work if you have a desk at work, or a gift for a coworker etc.  Again, it's up to your imagination what you will do with them and use them for once you crochet them.  You can also tailor them to the color scheme in your home for a classy look.
Special thanks to TopCrochetPatterns.com for sharing this free Christmas Tree crochet pattern with us!
To view the crochet Christmas Tree pattern and get a jump on extending your winter wonderland, please click here.
Be Well Friends!
Laura & Bruce
**As previously mentioned we would really appreciate it if you could click on some of the ad links on our Spinner's Husband Blog page, as this is what enables us to continue bringing you extra special and free crochet patterns each day!  We also encourage you to look at the Amazon Ads on the side of the page to check out our listings for additional crafting supplies.  Thank you so much in advance for any assistance you can give us in this regard!