Crochet this Simple Lace Shawl for the summer!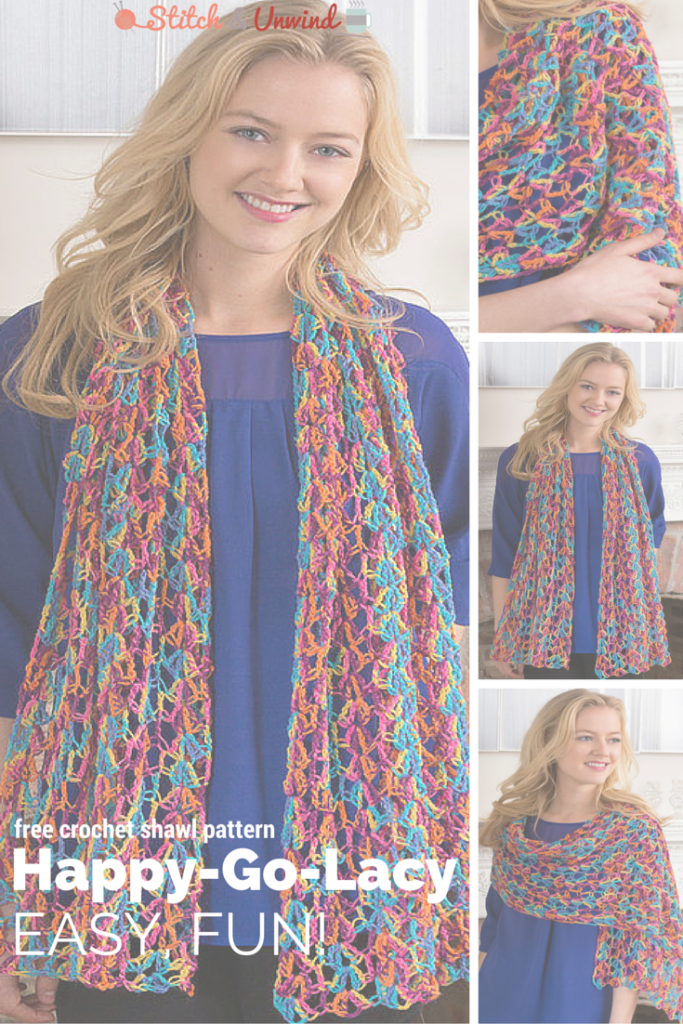 |
I have found another crochet shawl pattern that I just have to share with you!
This "Happy Go Lacy" shawl is very easy to crochet – just grab three or so skeins of sock yarn in a color or colors that you love, and a larger crochet hook, a J, or 6mm.  When finished, the way this pattern appears in the yarn makes it look like you spent hours of intense focus on it to achieve such a gorgeous lacy pattern!  It will be our secret how easy it actually is!
This shawl features an easy to memorize pattern, and works up like a dream!
It is worked in two parts, first you cast on the correct number of stitches and follow the pattern until you reach the measurements given, and then you go back to the starting chain again, and repeat the process on the other side on the chain.
I'm thinking I'm going to have to try this one too, because it looks like alot of fun to make!
Special thanks to Stitch & Unwind for sharing this fun and flirty little shawl pattern with us!
To access the pattern to crochet one for yourself (or anyone else you would like!), please click here.
To our fellow Canadians, Happy Canada Day tomorrow!  Bruce is taking our granddaughter to see the fireworks over the ocean tonite, and then the parade tomorrow!  Should be a fun day for them.
To our American friends, Happy Independence Day!  I hope you enjoy the celebrations with family, friends and loved ones!
Be Well Friends!
Laura & Bruce