Crochet Bottle Brush – never buy one again! Free Pattern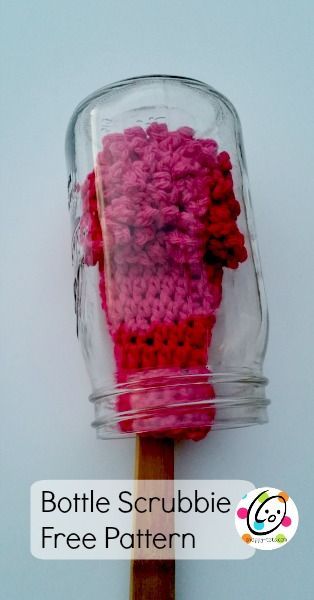 |
Have you ever been camping, or away on a trip, and need to wash and clean a glass or bottle?  It isn't an easy task, especially since glass can shatter, depending on water temperature, strength of the glass or bottle, and when they do shatter from having a hand shoved into them, they break and can cut your hand wide open!  Take it from me, I had to have 8 stitches in my hand in the Emergency room at our local hospital when I was in my early 20's for that exact reason!   This crochet bottle and glass cleaner will go a long way in improving the safety of your dishwashing endeavors.
You can make these crochet scrubbies for all of your friends too, as an excellent means of destashing your yarn stash so that you can buy more yarn!!  Tee Hee!!
Special thanks to Totally Snappy blog for this cute little crochet bottle scrubbie pattern!
To access the crochet pattern and photo tutorial for this scrubbie, please click here.
Be Well Friends!
Laura & Bruce