Knit Terrarium Holder – Free Pattern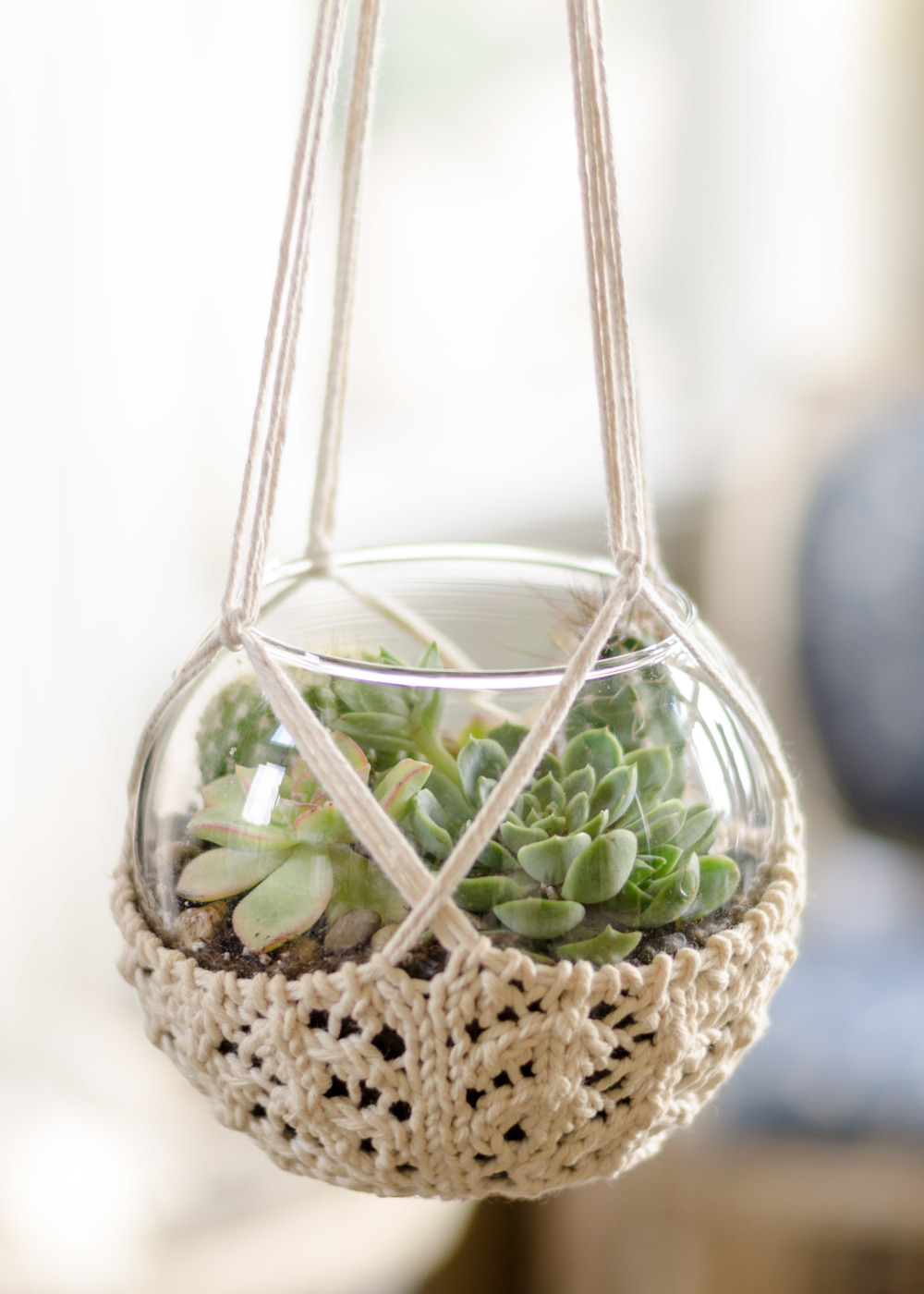 |
Are you experienced (read: old) enough to remember the days of the macrame plant holders? Here is a knit variation one that which can really turn an average terrarium into a thing of joy and beauty!
This knit terrarium holder does not require a lot of introduction or verbiage, so without further ado, here it is!
It also works great as a plant pot holder too!
Special thanks to Pam Powers Knits.com for sharing this pattern with us!
Happy Friday!
Be Well Friends
Laura & Bruce