At Knit's End: Meditations for Women Who Knit Too Much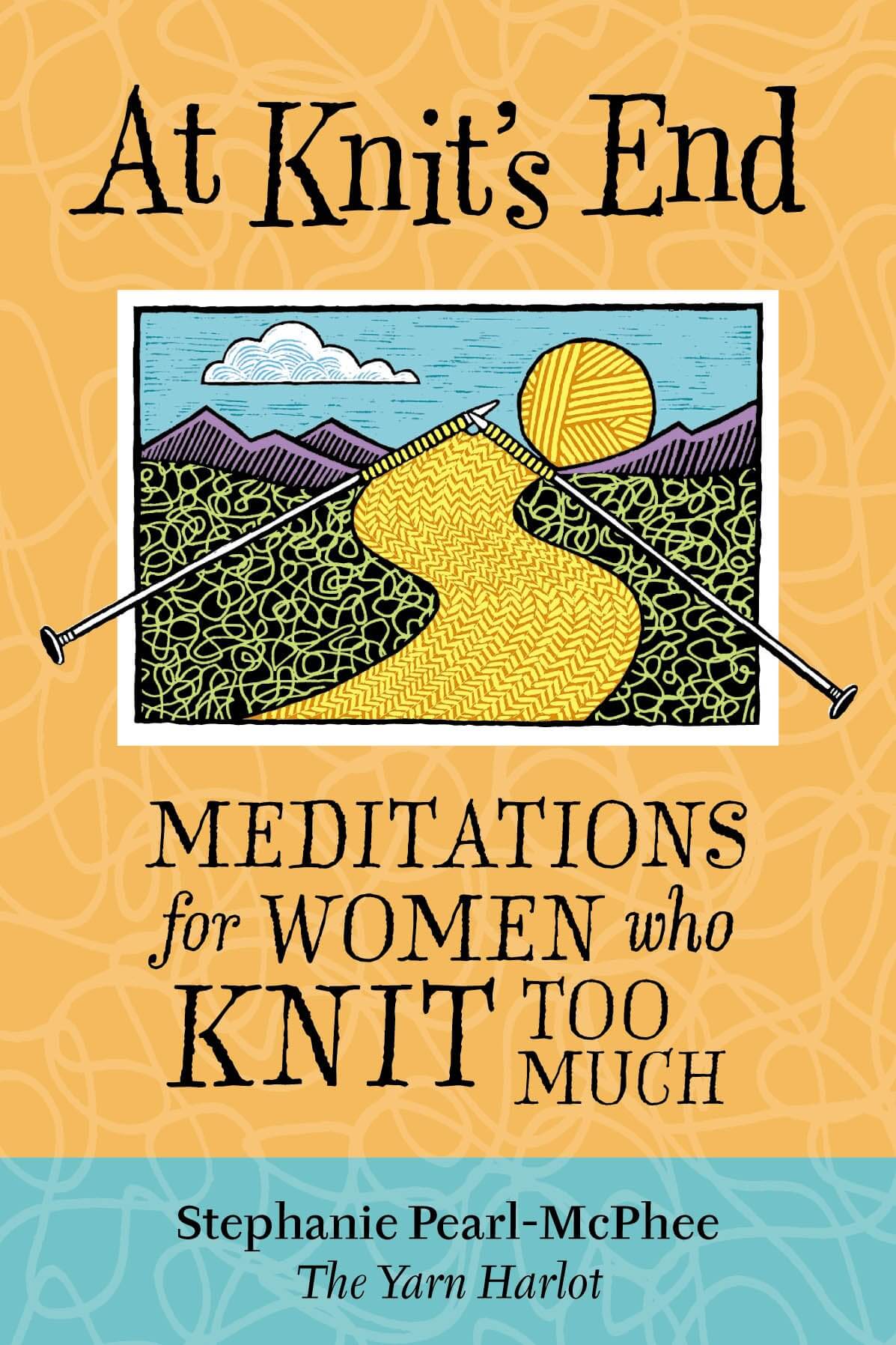 |
At Knit's End captures the wickedly funny musings of someone who doesn't believe it's possible to knit too much and who willingly sacrifices sleep, family, work, and sanity in order to keep doing it. Stephanie Pearl-McPhee has seen it all, from the deadly "second sock syndrome" to a house so full of yarn she can't find her washing machine to desperate all-nighters spent feverishly finishing gifts. This hilarious collection of 300 tongue-in-cheek meditations will have knitters everywhere in stitches.
Most Helpful Customer Reviews
This small gem of a book is just a delight for anyone who knits (or who knows a knitter). It's filled with little essay-like "meditations" about knitting, obsession, family, stashes of yarn . . . all things that any person who knits can appreciate. Each entry is short and sweet–some only a paragraph long, some a page or two–but they're unreservedly fun. Each is headed by a delicious quote, too, by knitters and non-knitters alike, and then summed up in Ms. Pearl-McPhee's own, sparkling way. It's a small little book, but easy to flip through, and I must for any knitter's library.
This little book is so much fun and every knitter who's a little bit serious (I would not call myself obsessed with knitting but I always squeeze some knitting in my schedule – even if my work week goes really crazy and beyond the 80 hours per week :))about her/his knitting will recognise themselves and their thoughts while reading this book.

I like the format in particular – you can pick it up, have a good time reading it, put it away for a while and then just pick up where you left off w/o an issue.

Without a doubt, I would buy it again.
Frequently Bought Together