Knit this Super Sweet Beret and learn Bee Stitch! Free Pattern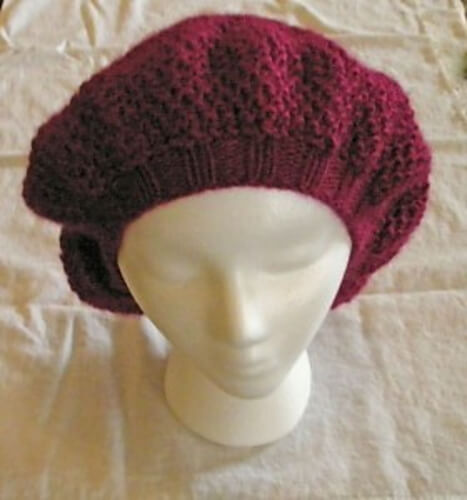 |
The knit Beret is a quintessential hat pattern that I doubt will ever go out of fashion.  There are so many ways to change it up, embellish it and craft it into a "new" beret, that I do not think we will ever see it fade from the style scene.
Another way to keep a knit beret pattern fresh year after year is to try out making it in various different stitches.  This free knit Beret pattern that I have for you today does exactly that and uses the Bee Stitch.  I had never heard of the Bee Stitch until now, so I had to search it myself to see what it is all about, and I'm happy to share a Bee Stitch Tutorial with you.  To access this Bee Stitch Tutorial please click here.
Special thanks to New Stitch a Day.com for sharing the Bee Stitch Tutorial, and Lindy's Knits and Laces.com for sharing the Beret in Bee Stitch Beret pattern with us!
To download the free knit Beret in Bee Stitch pattern, please click here.
Be Well Friends!
Laura and Bruce
**If possible, in order to support this site in bringing you free patterns daily, please click on any or all of the Google Ads.  While you are there you can also check out any Amazon ads as well to stock up on any needed or wanted extra craft supplies.  We thank you!