Make your Own Hook Holder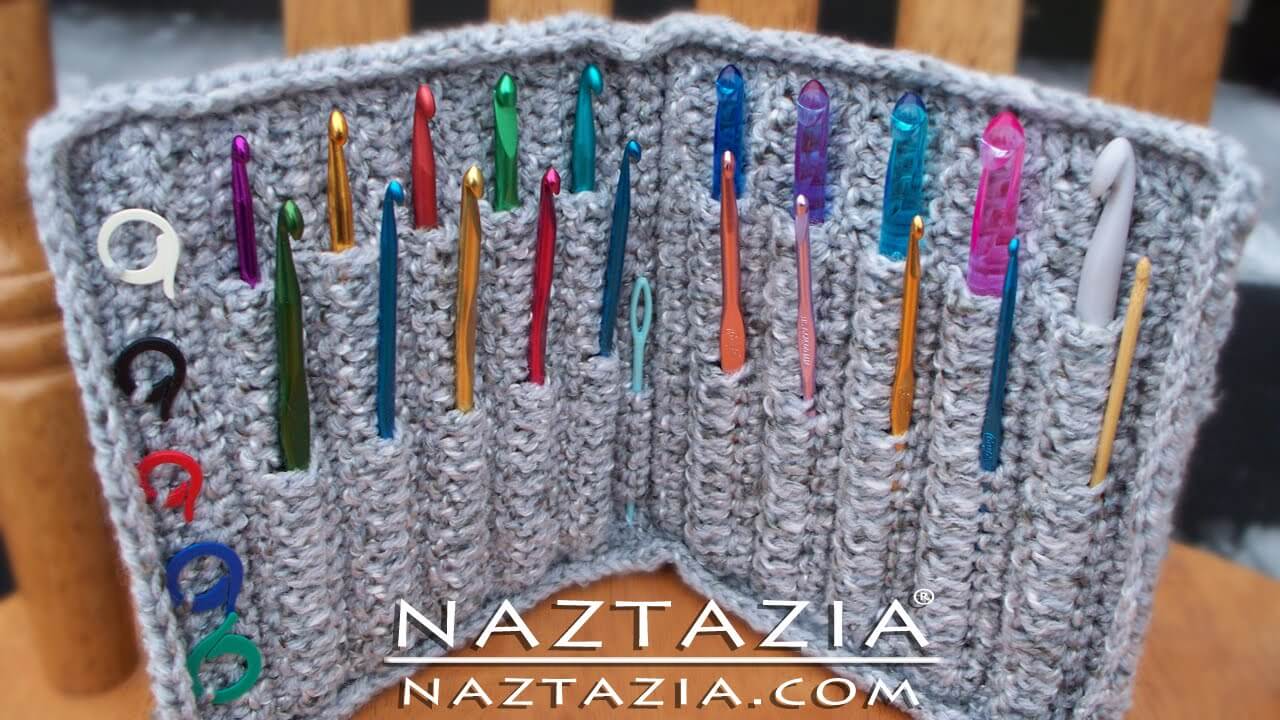 |
A Crochet Hook Holder made my You.
This is a great video about 17 minutes long on how to make you own hook holder.
You can also download the written pattern from this page.
So if you are interested, make sure you click on the link "written pattern here".
A Crochet Project For Your Crochet! Learn To Make This Hook Holder.

We love crocheting items we can use, but it's even better when these projects are used to help us crochet! Such is the case with this awesome crochet hook case! Donna from Naztazia takes us through the steps in the following tutorial (you can also get the written pattern here). Since this pattern is somewhat tricky, it might be a good idea to download the written pattern and follow along with the video.
Thanks to Naztazia for this Project…