Crochet – Free Tutorial On How to Keep Your Edges Straight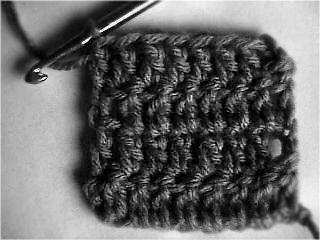 |
Uneven or bumpy, "stickie-outie" edges in your crochet projects can make them look a little untidy or not polished.
When you have put so much time and love and financial investment into your crochet project and all the requisite yarn and accessories, that you are going to want the edges to line up nicely with no big gaps or lumps and bumps to spoil it's appearance.  I have located a great photo tutorial for you, so that you can be edging like a pro in no time at all.
To keep those edges on the straight and narrow, please have a look at the crochet tutorial by clicking here.
You can try the different ways the article suggests by making little swatches, and then decide on which one you prefer and are the most comfortable with.
Special thanks to Angela Lynn from eHow for creating and sharing this great photo-tutorial with us!
Be Well Friends!
Laura & Bruce