Crochet a Slip On Hug With this Free Slipper Pattern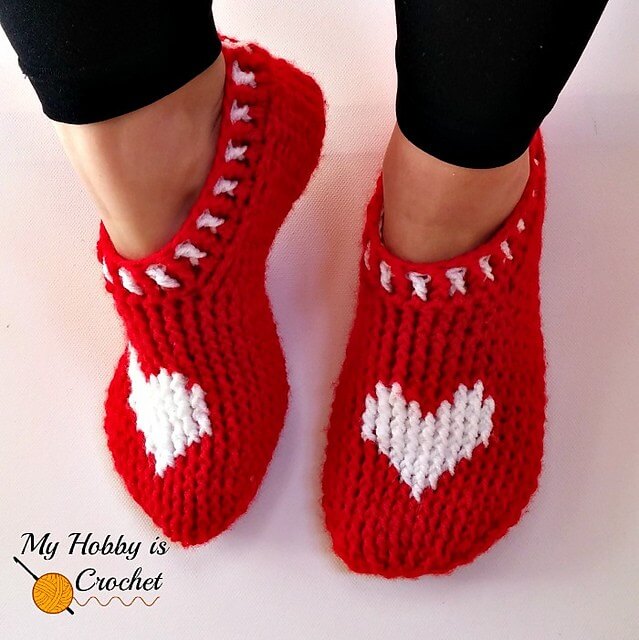 |
It's almost the end of the day, you have been on your feet the whole day and can think of nothing else but curling up on the couch with your feet soft and warm in your new crochet slippers….
In the spirit of the upcoming Valentine's Day, I am posting this adorable heart slipper crochet pattern.  It is extremely cute, fairly simple, and has graphs included for other pictures as well if the heart is not of interest to you.  I particularly liked this pattern because the slippers look a little more substantial and appear to fit better than some slip on slippers I've seen.
They also have a child size available, and if you have kids, you will know how much they would love them!
It will be a great stashbuster and quick enough to make up some for other friends and loved ones as well, so they can enjoy the warm, soothing comfort of these little slip on slippers.
Special thanks to My Hobby Is Crochet blog for sharing this free Heart and Sole Slipper pattern with us.
To access the crochet pattern for these slippers, please click here.
Be Well Friends!
Laura & Bruce