Crochet this African Flower Slouchy Hat – Free Pattern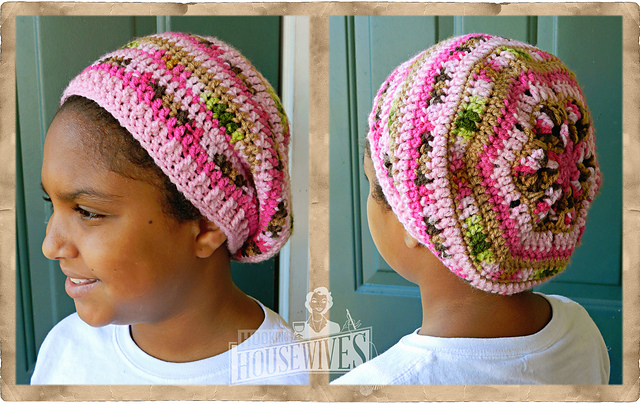 |
You may think that once you have seen one crochet slouchy hat you've seen em all right?  Not so with this little gem.  While it does indeed have all the earmarks of a slouchy beanie, there is also a surprise at the very end of it – a beautiful African Flower motif!
This is also a great opportunity to use up odds and ends of your stash from other crochet patterns.
Special thanks to the Hooking Housewives for this free crochet pattern, which can be downloaded from Ravelry by clicking here.
Be Cool and Stay Warm and Well Friends!
Laura & Bruce