Crochet to Celebrate the Year of the Monkey! Free Pattern!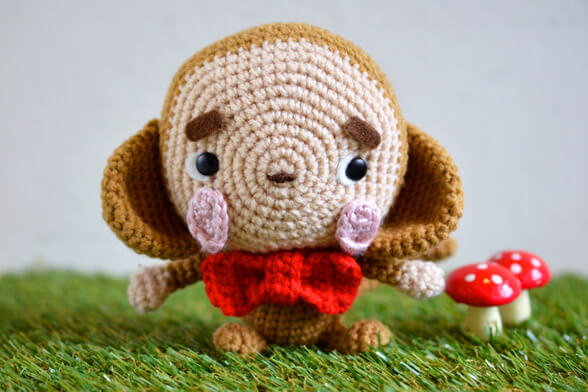 |
In the Chinese Calendar, 2016 is the "Year of the Monkey".  What better way to celebrate this brand new year than making an unbelievably cute crochet Monkey to watch over you or a loved one this year!
This little fellow has been named Daikichi by his creator.  From his sweet little eyes to his rosy pink blushing cheeks, anyone you crochet this little guy for will go a little wild with joy!
While he is representing the new year and the bulk of the year to come, he also makes an amazing stash buster to use up all your "monkey colored" scraps of yarn!
Special thanks to Joanne L of CraftPassion.com for sharing this adorable crochet monkey pattern with us!  I'm going to have to show him to my granddaughter tomorrow to see if she "needs" Nana to make her one!
Please click here to view and download the crochet pattern for Daikichi, and please post pics of him once you have completed his crochet pattern.  I can't wait to see each of yours!
Be Well Friends!
Laura & Bruce
**If you would be so kind, we would really appreciate it if you would click on the Google Ads on The Spinner's Husband Blog page to help support us in bringing you these great free patterns daily!  Clicking is absolutely free!  While there, you may wish to check out the Amazon Ads on the right hand side of the page as well to stock up on any wanted or needed crafting supplies!  We appreciate your help!